How to Find the Best Mold Removal Company
With so many mold removal companies to choose from, how do you decide?
Hiring the right company is necessary, yet a difficult decision… especially when it comes to the health and safety of your family. You can't afford to cut any corners.
Before I show you how to find the right mold removal company, I'll explain the main difference between Mold remediation companies and restoration companies because this distinction will factor into your ultimate decision.
Mold remediation companies are specialized in safely removing contaminated mold in until the home is once again safe to occupy.
Mold remediation companies do not rebuild your home after the mold has been removed, but they may recommend or arrange for a company to help you with that
Restoration companies rebuild the home back to its original condition after the home after the mold has been removed. Many of these companies will remove the mold as well.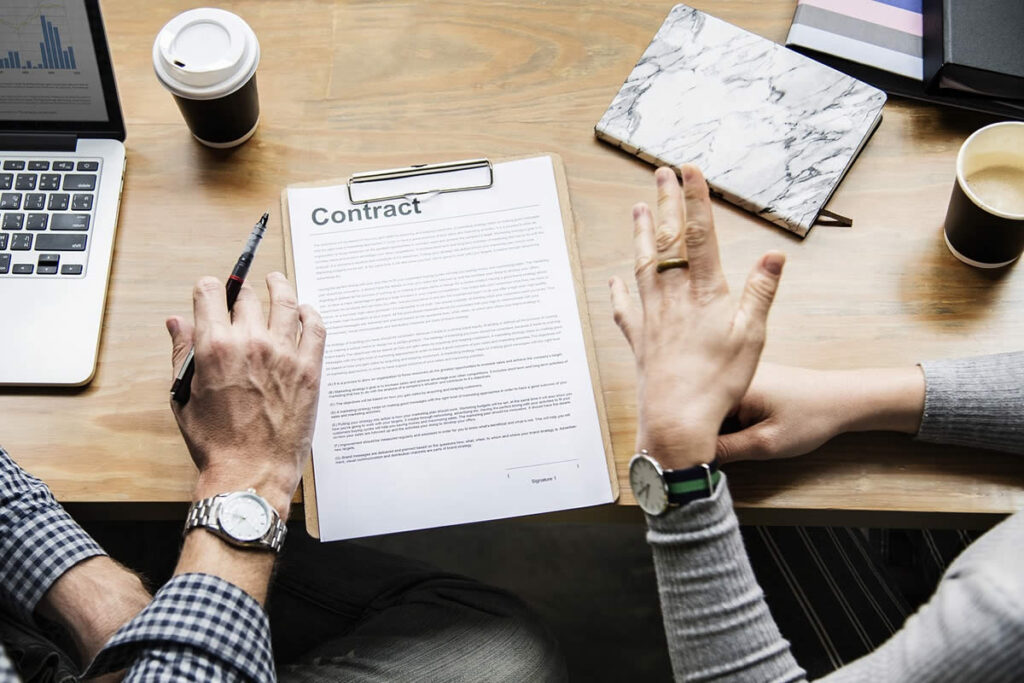 PRACTICAL TIPS FOR CHOOSING A MOLD REMEDIATION CONTRACTOR
Roof leaks or high indoor humidity leads to excessive moisture which can cause a lot of damage to your properties. Undetected water damage in a home can lead to dangerous mold problems and cause many health issues. Attempting to resolve the mold issue yourself can cause the mold to spread quickly to other parts of your home.
Make sure you're dealing with professionals
You need to know you're dealing with professionals. You can ask the remediation contractors to evaluate the affected area in your home. The manner they present themselves and how they answer your questions will tell you a lot. Look out for confident answers based on ensuring your health not just a price quote. Find out if they conduct air testing before and after remediation. Get the remediation contractors to explain the type of mold testing they do. If they do not conduct air testing, look elsewhere
Make sure they are licensed and insured
Insurance is necessary for remediation contractors because it provides coverage in case of an accident. A license, on the other hand, says that the contractors are recognized and permitted to operate in your area. One thing that comes with being licensed is belonging to an association that emphasizes standards. This means licensed remediation contractors are equipped with the best standards available to rid your home of molds. Always choose contractors who are properly insured and licensed.
Check for free mold assessment
It is a popular practice for remediation contractors to provide an evaluation of your home at no cost. You can then take the opportunity to evaluate their professionalism. If a remediation contractor cannot provide a comprehensive assessment, you should not put them in charge of your project
Look out for a guarantee policy
Even after removal, it is possible that the mold could return or that more damage has been done. Good mold remediators will guarantee their work, test your home for mold after remediation and resolve any issue that they may have missed during initial cleaning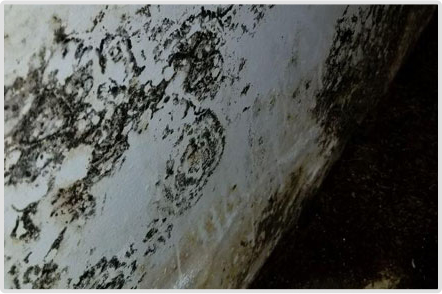 HOW TO CHOOSE A MOLD REMOVAL COMPANY
In our line of work, one of the most serious health and safety concerns for home and business is mold.
Mold grows in damp and wet conditions and without proper clean up, containment, and complete remediation, the mold spores can cause skin irritation, respiratory illnesses, and other health concerns.
For example, mold is often the result of untreated water damage or leaks, or a secondary complication of the water that was required to put out a fire. Mold doesn't just appear on its own. The conditions have to be right for mold to grow and are often the result of other property damage first.
In order to do this, if the area contaminated by the mold is larger than 3 feet by 3 feet, you will need to hire a professional mold removal company to eliminate the mold and remediate the area so no new mold colonies grow.
In this article, we will provide you with information on everything you need to know about mold, including how it grows and why it can be a health threat, as well as how to choose a mold removal company to help you restore your property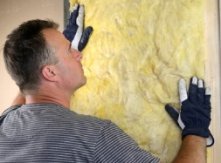 MOLD REMEDIATION COMPANIES
Mold remediation companies provide a number of services necessary to deal with the problematic growth of mold in the home – mold inspection, mold removal, repair of household damage due to mold. Some mold removal companies are certified in mold remediation, though certification is not required of mold remediation contractors so that's something you want to inquire about when selecting a company to take care of your mold problem.
Why Hire Someone?
Some people decide to just handle their mold problems on their own, and in some cases that might work out fine. However, the Environmental Protection Agency recommends not attempting to clean up a mold problem on your own if the mold covers more than ten square feet. The thing is, even though you may only notice a few square feet of bathroom tile affected by mold, mold spores spread easily through the air and mold can hide in many places, including your heating vents and air ducts. You probably won't see it there yourself, but certified mold remediation contractors know how to track it down and take care of it.
Something else to consider is that there are different types of mold, and different techniques are used to thoroughly remove different types. If mold is not thoroughly removed, it will continue to grow and spread, putting you and your family at risk for all sorts of health problems.
The picture below shows a bad case of black mold in an attic. Attic mold removal is usually a difficult job because it is hard to remove mold from porous surfaces like wood, and sheetrock and insulation usually need to be replaced
Choosing Among All the Different Mold Remediation Companies
Unless you live in a very small town, you probably have several mold remediation companies from which to choose. Don't just settle for the one with the biggest ad in your local yellow pages. You can call your local Department of Health for suggestions, or check with the Better Business Bureau. The important thing is to make sure you choose a company that will do the job right.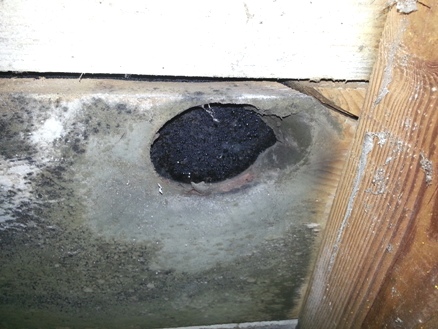 Helpful Tips In Choosing A Professional Mold Removal Service
Most fungi and fungi-like parasites, especially those found at houses or any kind of structures, are most often known and called as molds. These molds thrive and live on dead and living organisms
Mold most often than not have harmful and dangerous effects on human beings. They should be kept out of homes, offices, and other commercial properties. When mold grows indoors, it will cause health problems that come out as allergic reactions, from sneezing and skin rashes to asthma attacks and respiratory infections.
The mold removal contractor should be well-known for their expertise and years of relevant experience.
The mold contractor you have in mind should have the necessary experience to do an effective job, from inspection to removal of mold. This means that the proper procedure will be used, in keeping with guidelines, and that all their staff has been properly trained, ensuring that safe and effective means will be used to accomplish the job successfully.
Get recommendations from others who have used the services of the contractor you have in mind.
When other clients have experienced satisfactory results from the work of the mold removal service, it should be safe to assume that you will also experience the same positive experience. Most companies and contractors have websites so checking out testimonials and success stories from previous clients would also be helpful.
Choose a contractor that also offers expert advice on future prevention of mold growth.
There are specific things and tips you can do to control the extensive growth of mold and expert mold removers not only know how to clean mold; they also know how you can prevent it from reoccurring, or at least contain it so that it does not cause huge damage, as it did the first time