Things to Consider When Hiring a Personal Injury Lawyer
Hiring a personal injury attorney is not a decision to take lightly.  The need for a personal injury attorney often comes during a very stressful time in one's life; you have been injured or grieving the sudden death of a loved one.  Hiring the right attorney can make the process much less stressful and ensure a larger recovery of your damages. The best personal injury attorney is the one that fits your individual needs and whom you trust. Before you hire anyone, here are some important things to consider.
Finding a Personal Injury Lawyer: Ask your family and friends for their recommendations, they may know of a personal injury attorney.  If so ask what they thought of the services the attorney provided them. Another excellent source of information is the internet, search online for attorney reviews or to see if the attorney has had any grievances filed against him or her.
The Lawyer's Experience: Personal injury law is broad in scope.  Types of personal injury cases include automobile accidents, bicycle accidents, products liability, worker's compensation, slip-and-fall, maritime injuries, etc.  A specific area of law may have unique issues which could potentially effect the outcome of your case.  Hiring a personal injury attorney with lack of experience in your specific types of matter could potentially affect your case.
References: Potential lawyers will proudly display positive reviews for a job well done. Ask if the lawyer could give you a list of past clients so you can call them as references.  When speaking with references ask if they will briefly talk to you about their case and how the attorney helped them.  Ask the reference what they liked and did not like about the attorney, the more questions and information gathered the better.
Statute of Limitations: Statute of limitations limit the amount of time that an injured person can bring a lawsuit. Depending on the type of case you may have little time to file suit to recover for your damages.  If the statute of limitations has passed on your case you may be forever barred from seeking recovery for your injuries.  It is important that if you are injured you seek the advice of counsel immediately.
Contingency Fee Agreement: Depending on the value of the case most personal attorneys provide representation on a contingency fee basis.  This means that there are no legal fees without a monetary recover in your case either through settlement or trial.  Typical contingency fee agreements are negotiable but often range from 25% to 33%.  It is important to determine whether the contingency fee will be calculated before or after expenses.
Another consideration is a tiered contingency fee agreement.  A tiered contingency fee agreement could be following: 25% if the case is settled before the complaint is filed; 33.3% if the complaint is filed. Talk to the attorney and discuss what contingency fee options are available to you.
Cost of Litigation: Depending on the type of personal injury matter, the costs to prove your case could be very high. Types of costs include expert witnesses, filing fees, depositions, and travel expenses.  Talk to the attorney about who will be responsible for these costs should you lose the case.
Another consideration is whether the attorney can financially support your case.  Products liability and medical malpractice cases can be very expensive depending on the facts and circumstances of the case.  You want to ensure that the lawyer you hire is financially prepared to handle these costs.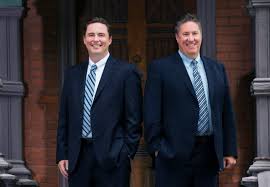 Know What a Personal Injury Lawyer Does
First, make sure that you're aware of what "personal injury" is in a legal context. Not all lawyers are the same! If your sister has gone through a divorce, for example, the lawyer she used may have been a matrimonial or family lawyer, not a personal injury lawyer. Lawyers generally specialize in a particular area of law.
Personal injury attorneys, not surprisingly, specialize in personal injury. Specifically, that means that they specialize in cases involving injuries, wrongdoing, or harm done by one party against the other. The party doing the injury, wrongdoing, or harm can be an individual (such as someone who caused a car accident in which you were injured) or an organization (such as a company that manufacturers defective products, one of which injured you).
The following are specific categories of personal injury:
Auto accidents
Truck accidents
Motorcycle accidents
Bike accidents
Pedestrian accidents
Boat accidents
Premises liability (injuries, harm, or wrongdoing in buildings or property)
Nursing home negligence
Defective products
Dog bites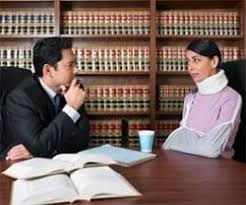 What should I expect from my personal injury attorney?
A client should expect professionalism, knowledge, experience, compassion and understanding. The client should expect their lawyer to have the financial resources necessary to handle the case for as long as it takes. The client should expect their lawyer to have the ability to negotiate a fair settlement, but also the ability, demeanor and skills necessary to litigate the case and go to trial if necessary. The client should expect consistent, easy, and direct communication with their lawyer. The client should expect their lawyer to have the time and ability to sit down and discuss any aspect of the case so that all questions and concerns are addressed.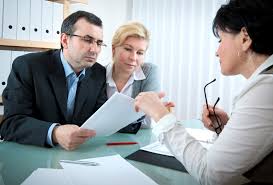 Interview several personal injury lawyers: ask them these questions…
I have never seen a personal injury attorney in South Florida who does not offer free consultations.
There is no rule saying that you cannot get as many consultations as you want before hiring an attorney.
While I doubt anyone actually has the time or patience to consult with dozens of attorneys, most people have the time and energy to speak with at least three.
You should be asking these questions:
Are you speaking with an attorney or a paralegal, investigator, or case manager?
If you hire the lawyer, will you get their cell phone number?
How many cases does the lawyer have?
Will the lawyer be handling the case or a staff-member?
Where is the lawyer actually located (not just where they advertise their location)?
Will the lawyer meet with you in person? If so, how often?
Will the lawyer come to you or does he or she want you to come in to their office?
What is the lawyer's plan for your case?
How long will your case take?
Can you meet and speak with an attorney before signing a fee agreement?
NOTE: The most important question anyone should ask a potential personal injury lawyer is: what is their average case settlement value? It doesn't matter what their biggest verdict or settlement is or how much money an entire firm has made over the past twenty-five years. The vast majority of cases are average and the lawyer's average settlement value across all settled cases is the best way of taking the temperature of a lawyer's skill. That said, good luck getting a lawyer to commit to telling you their true average settlement number.
Be Prepared to Discuss Attorney Fees and Court Costs
Most personal injury attorneys across the nation, including those right here in NYC, work on a contingency basis. This means that their attorney fee depends on the outcome of your case. A fee is only paid if the lawyer recovers a settlement offer or verdict in your case. In New York, there are strict laws that govern how personal injury attorneys can charge for their services. It's important to broach this subject and have the attorney explain to you – in plain meaning – what you'll be expected to pay, and when.
The Lawyer Might Not Take Your Case
Again, just because you've scheduled a free consultation and discussed your accident with an attorney doesn't mean that they'll agree to take your case. Common reasons for this include:
The attorney has a conflict of interest
The statute of limitations for your case has expired
Your injuries are minor and the projected recovery is too small
Your case has been rejected by several other local attorneys, and that's a red flag
You share too much responsibility for your accident and injuries, or
The attorney doesn't regularly handle cases like yours
The fit just isn't right.
If a lawyer doesn't want to take your case, they might offer to refer you to another law office that might be able to help. If they don't, don't be afraid to ask for one.