How do you know if a paint job is good?
What's the difference between a good paint job and a bad one?
As a professional painter in Virginia my job is to first estimate what a particular job might cost. Painting is a different ball game than most other home services.  Everyone thinks they can paint—just watch how fast the color goes up on those done-in-a-day home-makeover shows. Grab a brush, a roller, and a couple gallons of latex, and you're all set.
The truth is, it is easy to paint poorly.  There's no substitute for learning the proper steps, taking time to do the job right and improving your technique as you go.  Estimates will vary in ranges drastically.  Reasons will vary, typically the lower quotes come from painting contractors who are not licensed and insured, this is a huge detriment to the homeowners if they are not.  There are also people who do not know how to properly prepare and apply paint, understand sound business practices, nor do they participate in uniformly applying the industry standards to the work they perform.
As a consumer, it is sometimes hard to know if you have had a good paint job or a bad paint job and the unfortunate thing is that it could potentially take a year or longer to realize that you have had a bad paint job.
The first indication of a bad paint job will be the customer service the contractor provides from the time the initial call was made, to the estimate and the first few days on the job. If you are not feeling comfortable, you are probably right.
A good job starts with the initial call. How was your call handled, was there somebody there to receive your call? Was the person that provided the estimate professional? Did they provide all details of the job from the preparation methods, number of coats included, type of paint that will be used and any special requirements in writing? Did they address your concerns?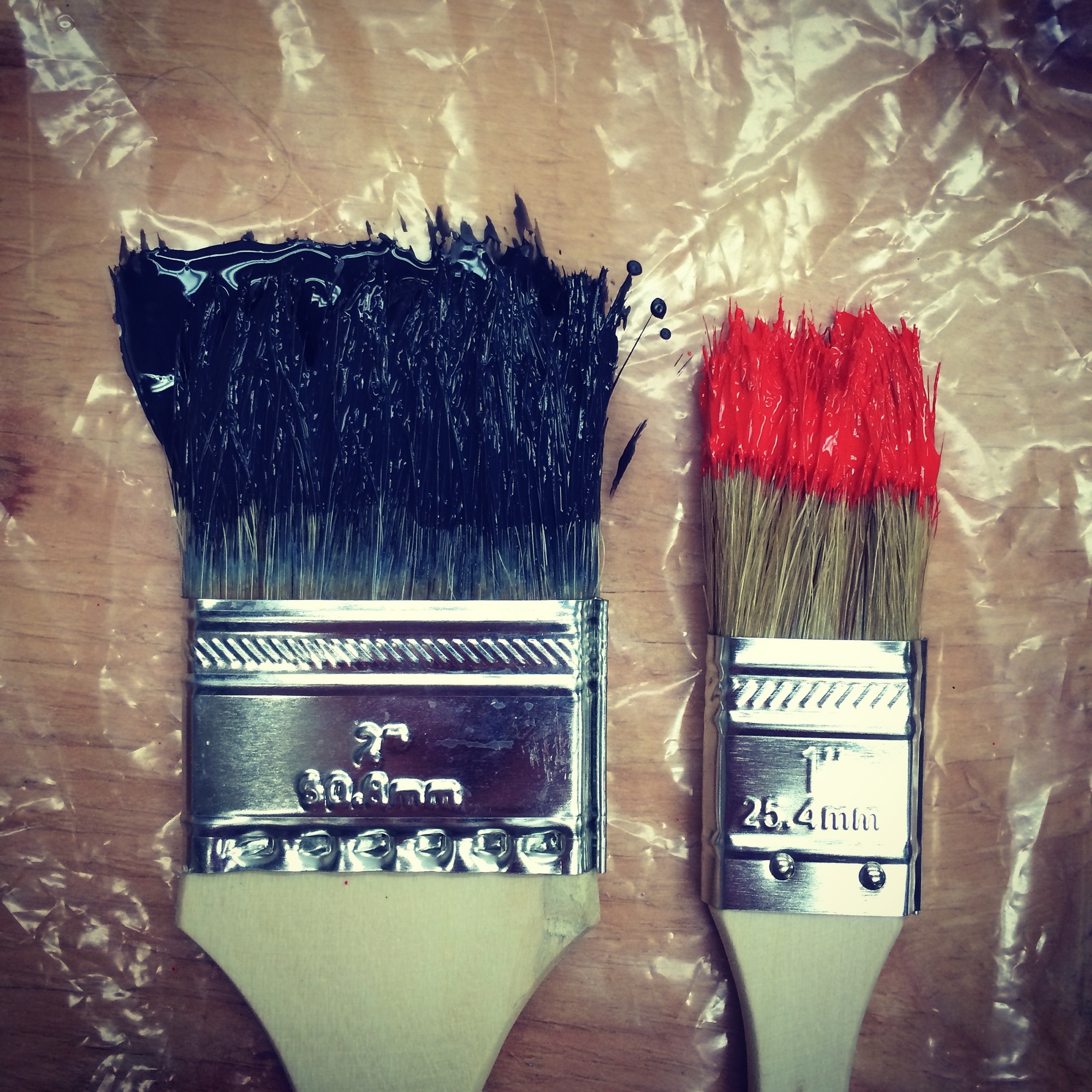 Things to Look for in a Quality House Paint Job
The definition of quality can be somewhat subjective. Yet, there are definite parameters that define whether you received a quality house paint job or not. You should be familiar with these seven things before you hire a painting contractor.
Paint Quality Tip #1 – Proper Protection from Paint
In most cases, a painting contractor isn't working with an empty house. If you are painting the exterior of your house, protecting shrubbery and landscape plantings from paint is very important. Not only is paint ugly on your bushes, it can also harm the plants. Landscaping is an important aspect of curb appeal so you don't want to have to reinvest in it after you've had your home painted. If the painting contractor is going to be working inside your home, you want to be assured that your furniture and floors don't end up with paint all over them. You also don't want paint on light fixtures and doorknobs. You want paint to be where it belongs and nowhere else.
Paint Quality Tip #2 – Proper Pre-Paint Preparation
A paint job will not last if proper pre-paint preparation techniques are not used. Things like silicone, wax, polish, grease and dirt will prevent the paint from adhering properly. Things might look okay for a short while, but when bad weather arrives, it becomes apparent that pre-paint preparation was sloppy.
Before new paint can be applied, it's important that all dirt and grime, mold and mildew and chalking or peeling paint be removed. This is important whether the painting is in the interior of the home or on the exterior. Painting contractors may use water blasting as a pre-painting technique on exterior walls. Water blasting is a quick and easy way to clean off dirt and grime. It can remove mold and mildew. It can also remove paint that's chalking or peeling. But it also has the potential for damaging exterior materials is too high pressure is used.
So how do you know you're working with a professional? One sign is a professional will ask you to turn off the electricity to all the outlets and fixtures on the outside of the house. A professional will protect each outlet and fixture by wrapping it with plastic and securing the plastic carefully with tape. A professional contractor won't expect to come back the next day and start painting if you have wood siding. The professional knows that it takes several days for the wood to dry out. In fact a professional will use a moisture meter to make sure that the reading is 15% or less before painting.
Paint Quality Tip #3 – Caulking
You have the right to expect a painting contractor to caulk holes, window frames and other trim areas that typically require caulking. One of the goals of painting your home is to protect it from the environment. Caulking prevents water from seeping in behind trim and causing extensive damage. On the inside of the home, caulking eliminates the home many bugs would like to make behind your trim work or cabinets. Caulking is all part of doing a quality job both inside and out.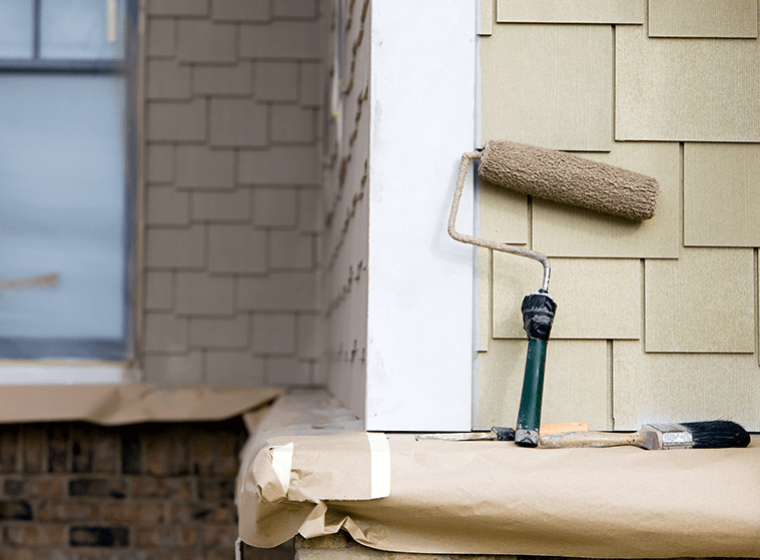 Here are the few steps to check for a quality paint job:
First of all check the colour of your house paint. See that it is the same shade or tint you have chosen from the shade card (fan deck). See that the colour scheme has been strictly followed.
The paint on the walls should not drip. If signs of drips or dried drops re visible than inform the painter to sand it down and retouch it. If it dries then sagging defect may happen.
Check that all house paint is applied evenly and is free from runs and sags. See that the painted wall surface is smooth. Run your hand along the walls to check for imperfections.
Check if the original colours are covered properly with the new colour coat.
Check the edges of the walls and make sure these lines are straight and sharp. Uneven lines are signs of imperfections in workmanship of the painters.
Check whether caulking is done. Make sure that there is no leakage behind the trims because that may damage the wall surface.
The coverage of paint should be even, especially at the corners of windows and doors.
A good-quality paint job gives a clear-cut separation of colours. The lines between ceiling and trims, or the ceiling and walls should be clean, straight and sharp.
Check the paint at the corners of the doors, sidewall and also check the window corners.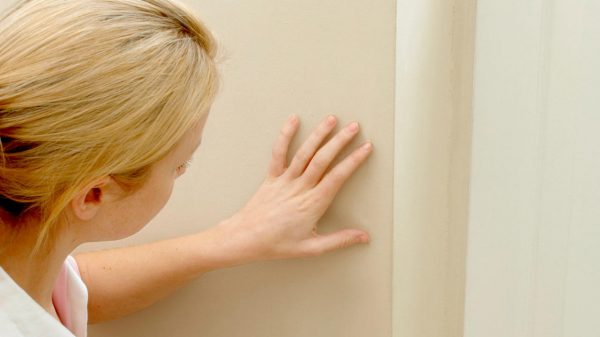 Signs it's time to repaint your house exterior
While there are general guidelines on how often to paint your home's exterior, you may not know exactly when your home was last painted. In this case, you'll need to watch out for a few things. When your home is giving you these signals, you'll know it's finally time to update your exterior paint job.
Telltale signs it's time to repaint your house exterior
Damaged stucco and wood
While paint does help to keep these surfaces protected from the elements, no surface will last forever. You may see cracks in your stucco or signs of rotting in wood. At this point, you'll need to assess the damage and repair the surface. Once this is done, it's important to give the house a fresh coat of paint to ensure the surface is properly protected from the elements.
Bubbling, cracked, or peeling paint
If you spot paint that is peeling, cracked, or bubbling, it's important to take action right away. Once paint peels away, it leaves parts of your home exposed to the elements. This could cause long-term damage. If the wood is exposed to rain or snow, it could lead to mold, mildew, and even rotting. If you notice any of these symptoms, it's a sure sign that it's time to give the whole exterior of the house a fresh paint job.
Cracked caulking
Caulking is usually around your doors and windows and is used to properly seal them. If you notice small cracks in these areas, they can sometimes be repaired by simply filling them in with fresh caulking. If left untreated, this can allow for moisture to seep in, which could cause lots of damage. If you notice larger cracks, you'll definitely want to replace the caulking and add a fresh coat of paint to give it an added layer of protection.
Moisture stains and mold
Moisture stains and mold are sometimes just surface stains that can be wiped away or removed with pressure washing or a little elbow grease. However, sometimes these stains can be signs of deeper damage. If you can't remove a stubborn stain, it's a good idea to have a professional take a look at it. Many stains just need to be painted over, however, you might need to replace the material if there is more extensive damage.
Tips and Techniques for a Great Paint Job
A room can be vastly improved with a fresh coat of paint. But if you have a love-hate relationship with painting, you'll want to read our tips on how to paint efficiently and ensure a beautiful end result. You might even enjoy the project as much as the finished product!
Start out Right
You'll enjoy the job more if you get everything together at the start. Organize a tool station in the middle of the area you'll be working in. Gather together your paint, brushes, rollers, hammers, screwdrivers, plastic bags, plastic wrap, rags, paint can opener, and drop cloths.
Plan a Day for Prep
Don't try to get everything done in one day. Use the day before painting day to gather furniture in the center of the room, patch cracks and holes, put blue painter's tape around doors and windows, and cover wall and ceiling light fixtures (light bulbs removed, of course!) with large plastic bags.
Clear the Decks
If you can, clear out all the furniture and accessories. Take everything off the walls. If you can't move everything out, place the furniture and lamps in the middle of the room and cover them with a good drop cloth. Be sure that you tape the cloth around the furniture. Then put the second cover of plastic or old sheet over everything.
Remove All Hardware
It may seem easier to paint around doorknobs or cabinet hinges, but unless you're a professional experienced painter, you're bound to get drips around. So carry around some zip-top bags and remove all cabinet knobs and hinges, door knobs, light switch plates and outlet covers, and light fixtures. Place the pieces together in separate bags and clearly mark the contents and location (top left cabinet, bathroom door, etc) you took them from. This is a great time to clean the hardware! Put them back when you're done painting.
Get Yourself Ready
No matter how hard you try, you're bound to get drips (or more) of paint on whatever you're wearing. So take off all jewelry. Reserve some old, but comfortable, clothes for your painting jobs. Slip-on shoes are easy to take off if you need to leave the room. You won't have to worry about tracking drops of paint into other rooms. When you paint the ceiling, put a scarf, shower cap, or old baseball hat over your hair and some plastic over your eyeglasses.